Since 2005, Lifedoc has served our community as a profitable and self-sufficient practice. Today, as a registered 501(c)(3) nonprofit, we are scaling our growth and expanding our quality-driven, research-based healthcare with a commitment to compassionate care.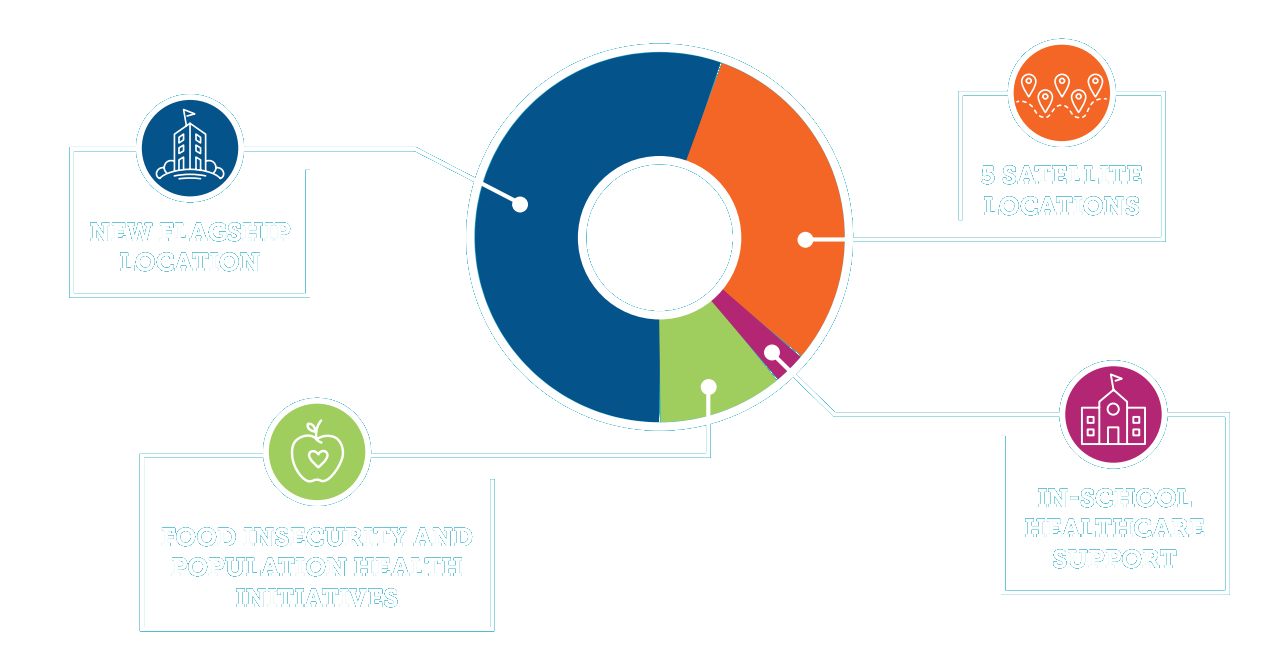 FUTURE GROWTH INITIATIVES
New Flagship Location
5 Satellite Locations
In-School Health Support
Food Insecurity and Population Health Initiatives
As we turn new corners in healthcare delivery, our goals include growing our impact in the following areas:
REACH—expanding beyond Lifedoc's clinical walls to a broader population with similar health risks
REFERENCE—being a best-in-care reference model for healthcare professionals to replicate our treatment and prevention model in other high-need communities
RESPONSE—implementing population and public health initiatives that enable us to positively impact communities at large, not solely patient to patient
At Lifedoc, we believe that addressing diseases earlier and using an integrated mechanistic approach, yields better outcomes than treating symptoms and complications. Affecting a large-scale transformation to fully embrace this vision means we are investing in our future with a deep understanding of how the healthcare industry is evolving and what the practice of medicine is growing into.

Every donation moves us closer to our goal of helping more Memphians live healthier lives.